The newest attraction in town is Legoland Malaysia. Although it's technically outside the country, I still call it "town" since, we live only about 15minutes from the Singapore-Malaysia border.
Legoland is really for children ages 12 and below. Most of the attractions and the rides are for tiny tots. It's not like Disneyland, where you can squeeze-in with your kids and feel child-at-heart dancing with the mascots. Here, everything seems to be child-size.
My sons' favorite is the Build + Test. It's an indoor play area field with lego blocks and accessories. They can create their own toys, and test them afterwards, with the slides and circuits, playing with the other children's creations, as well.
It's a good exercise for imagination and creativity, and good time for the Mommy to rest :)) It's away from the scorching heat outside and is air-conditioned :)
My husband liked the 4D theater. It was only the 2nd day since the park opened and they had some operational glitches. They cannot manage the queuing and seat-counting correctly, many tempers flared waiting for their turn. We found it hilarious that the "mist" effect of the movie came in "drizzles or rain-like' making everyone wet and reaching for their hankies.
There is small train inside Legoland, which I do not really recommend because the Wait is longer than the train-ride itself!
There are 6 sections in Legoland i.e. Imagination, Land of Adventure, Miniland, Lego City, Technic and Lego Kingdom. But the property, land area-wise, is quite small, and better to navigate on foot.
If you like thrill rides, you will be disappointed. They have few rides, and only about 1 or 2 of them are suitable for adults.
There are plenty of play area where the little ones can run around, slide and play hide and seek. But for me, it's nothing monumental.
The cutest part of Legoland and my personal favorite is the Mini-Land, where they reproduced miniatures of known landmarks in Asia, using colorful Lego blocks.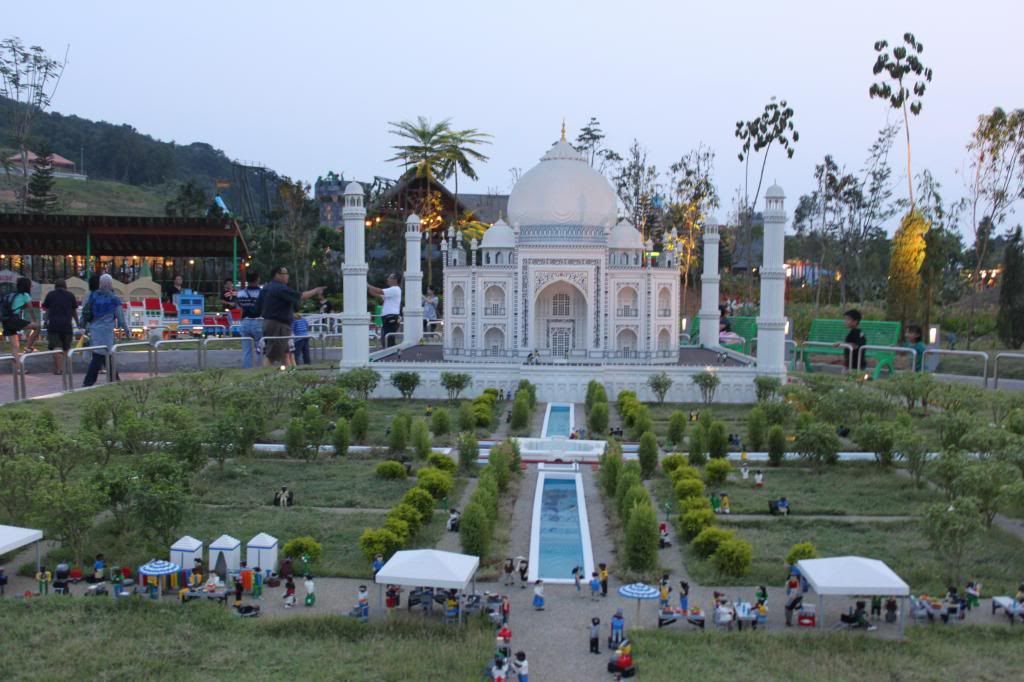 The Taj
a typical Philippine village with a Church and fishing port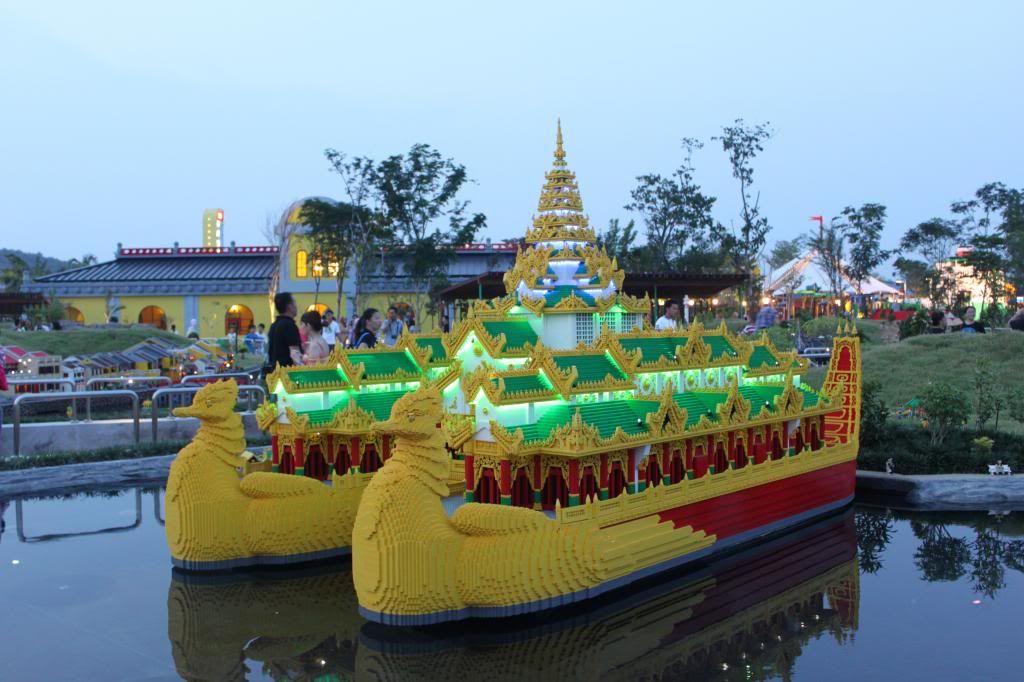 Summer Palace
Thailand
There's just too many, I love them all ~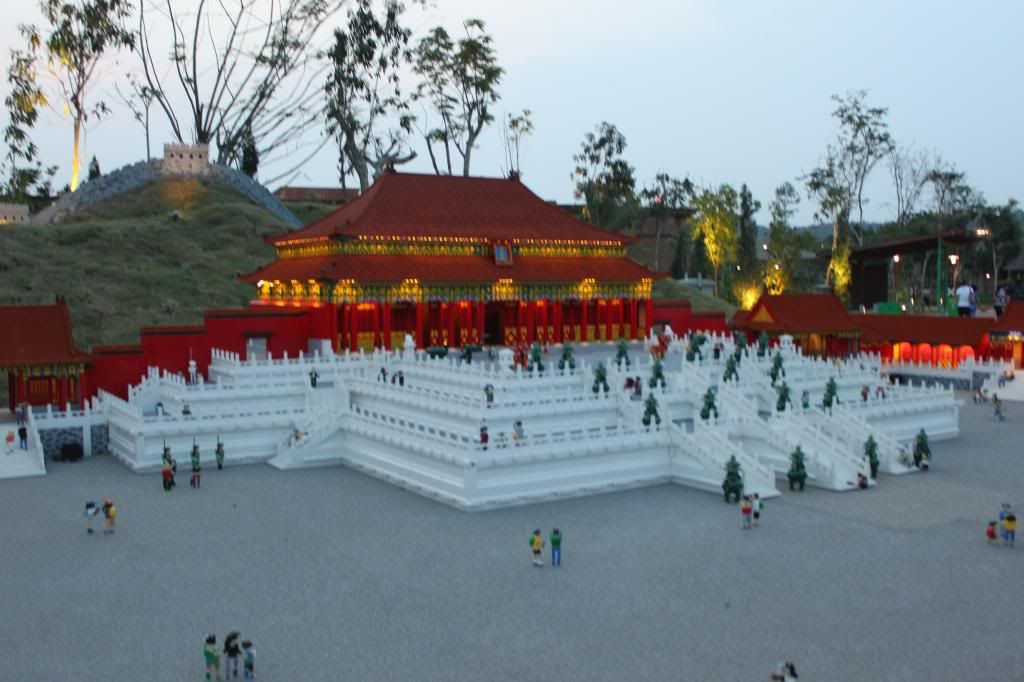 Forbidden Palace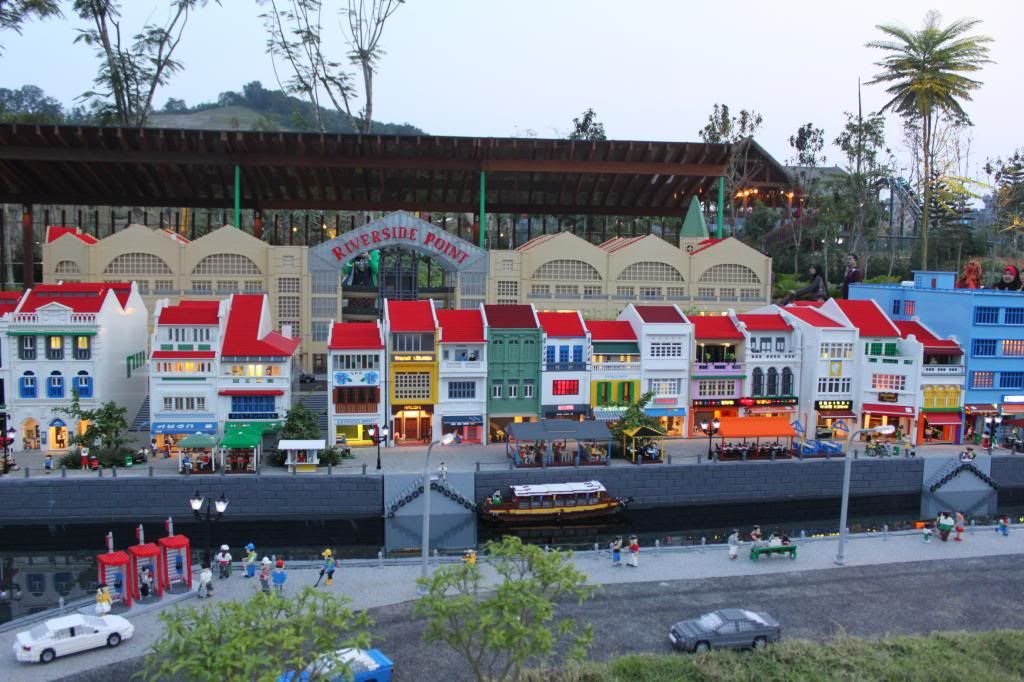 Singapore's Clarke Quay
the famous, Star Cruises, based in Singapore
Tanah Lot, temple by the sea, Bali
We visited Legoland just two days of soft-opening. Definitely, there are more improvement now. I know they are also planning to build a Lego hotel beside the park. BTW, entrance to the theme park costs only 140 RM adults and 114 RM children.
We are planning to go back one of these days, just waiting for relatives or friends whom we can show around. It's always more fun to visit a place with guests, seeing it for the first time, we love playing tourist guides.
Hope you enjoyed...
'til next adventure!
xoxo,
ripemango