Singapore weather is summer year round. I've never really experienced typhoons or cold weather here. Rains usually last for 20 minutes, and then followed by sun-shiney day. Probably, because of its location. Singapore is 1 degrees above the equatorial line. Sunlight shines directly on this tiny country.
But lacking in natural beaches, they make it up with plenty of swimming pools in the condos, community centers, and private clubs; most parks also have fun and colorful water parks, as well.
The latest water park to open in this little red dot of a country is the Port of Lost Wonder in Palawan Beach, Sentosa. It's basically a simple water park, they just added tons of other activities for the kids to have something else to do.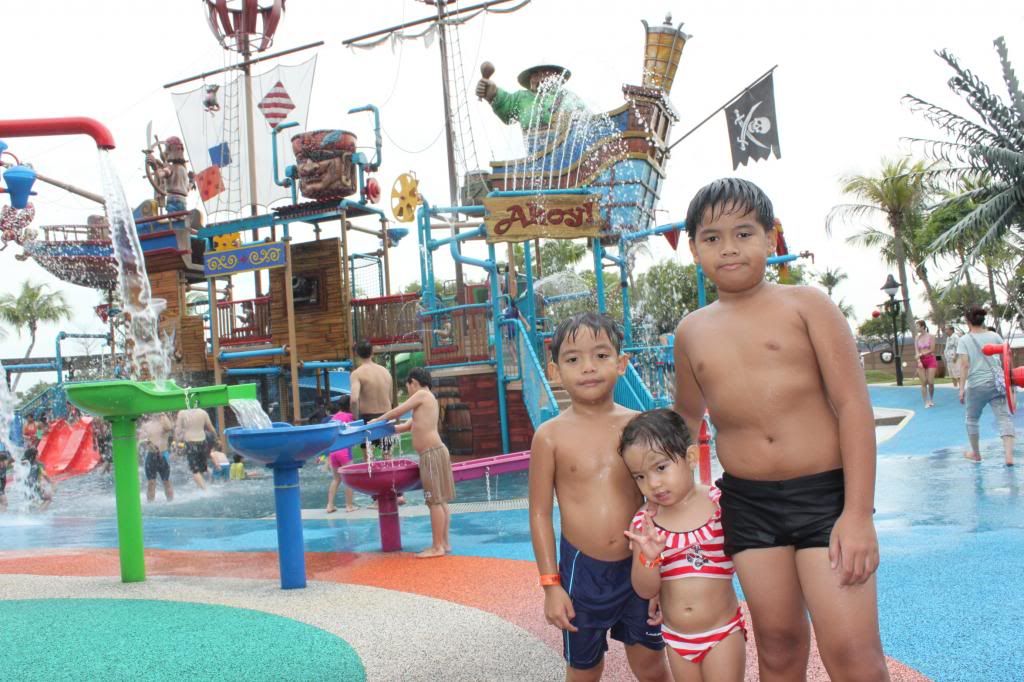 Entrance fee is 8 SGD for weekdays and 15 SGD for weekends. Almost double the price :( They're taking advantage that people are always looking for somewhere to bring the kids over the weekend, and they're new, opened only last year, so people are still curious. There's an annual membership fee of 90 SGD, which gives free passes to other attractions in Sentosa. Quite pricey for me, especially since we rarely go to Sentosa, anyway.
The entrance comes with coins or curios which you can use to purchase food and other items in the park. The park operates on curios as currency. You have to buy them before getting in. It's either part of the fun or they're trying to prevent the staff from holding real cash :)))
(Let me digress, "staff not holding cash", from my observation is one way corruption is prevented here in Singapore. Especially for government transactions, everything is done electronically, not only for efficiency, but to prevent temptation to pilfer, or "lagay" everything has paper trail.)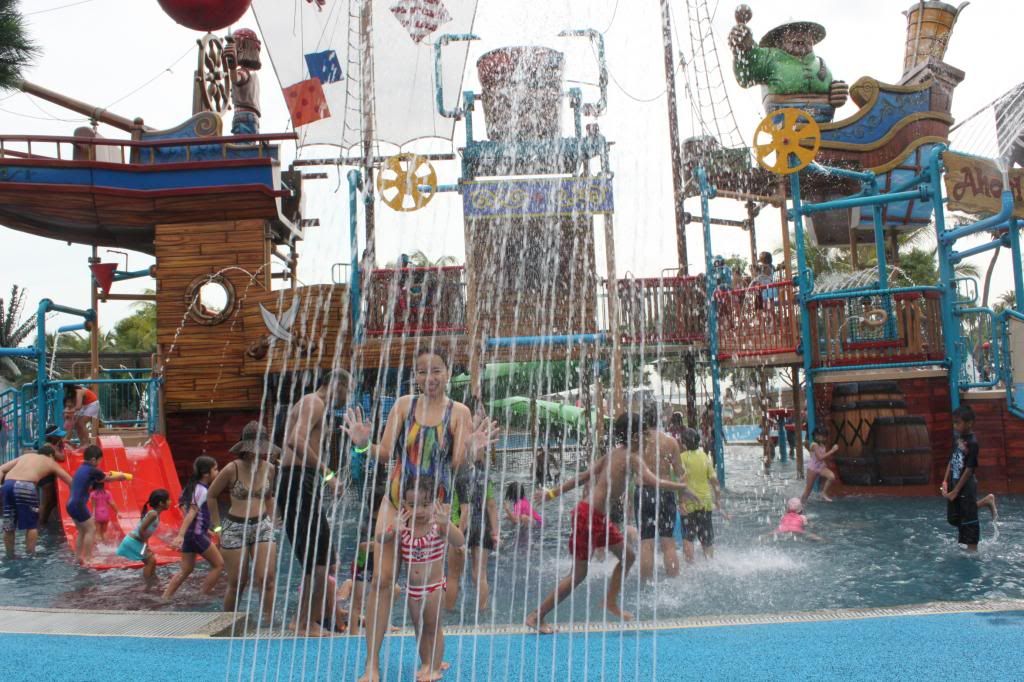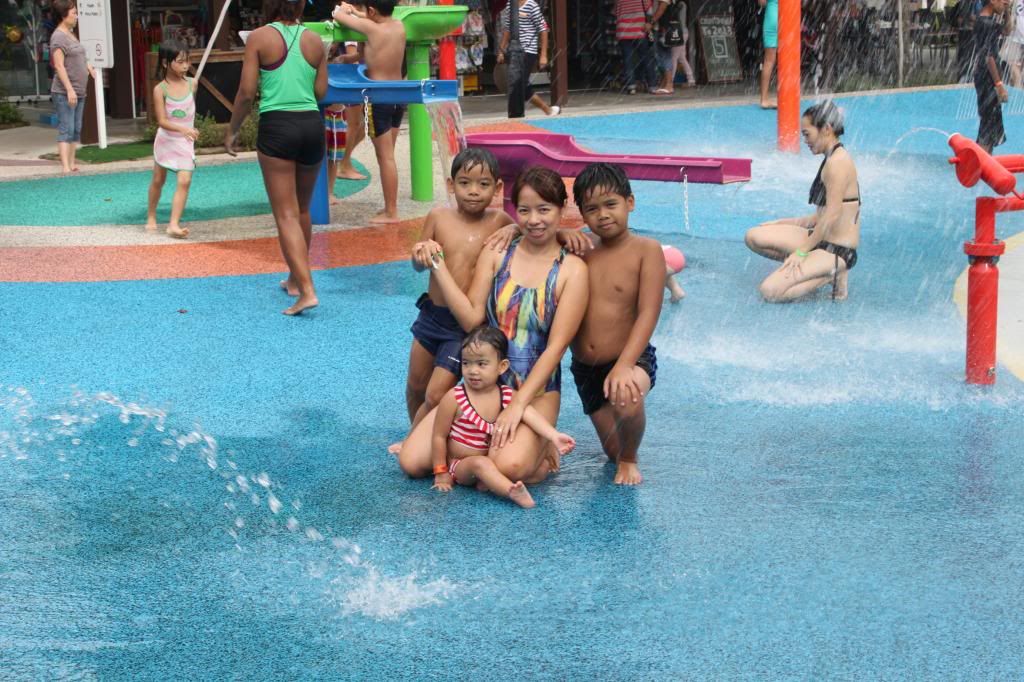 My kids love the water, they're now quite dark from too much swimming, chlorine and sun exposure. Sometimes they're mistaken for Indians, Malays or Bangladeshi. And I would say, No, they're Filipinos who just had too much sun. :)
The park has only one restaurant that serves light food like pizza, tacos, fish and chips, and the waiters bring the food over to your place in the grounds. Convenient, rather than crowd around in the restaurant.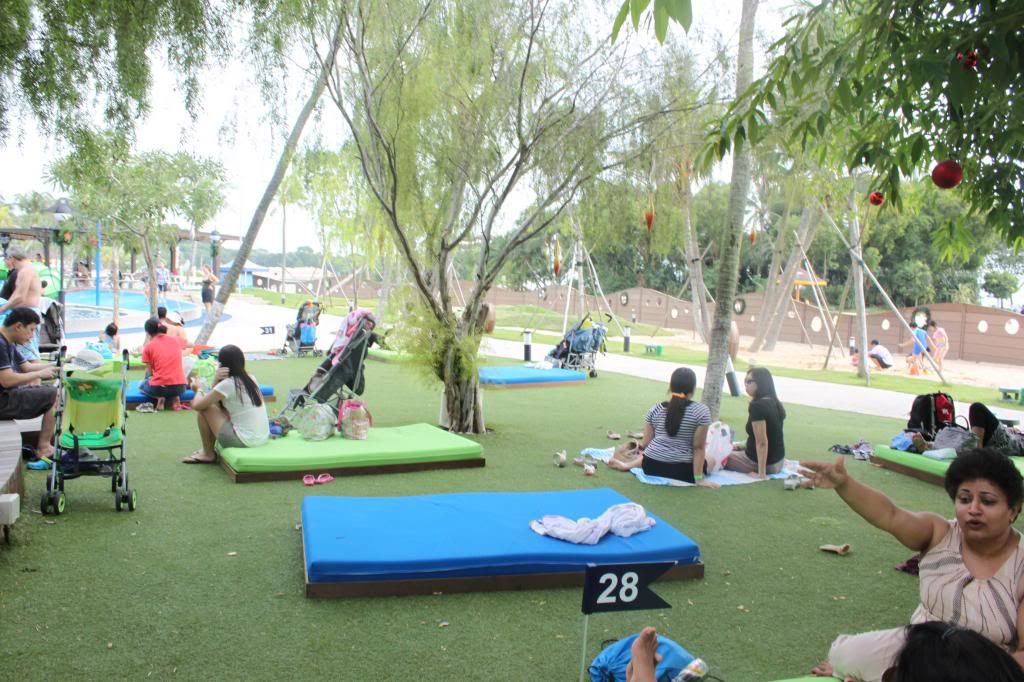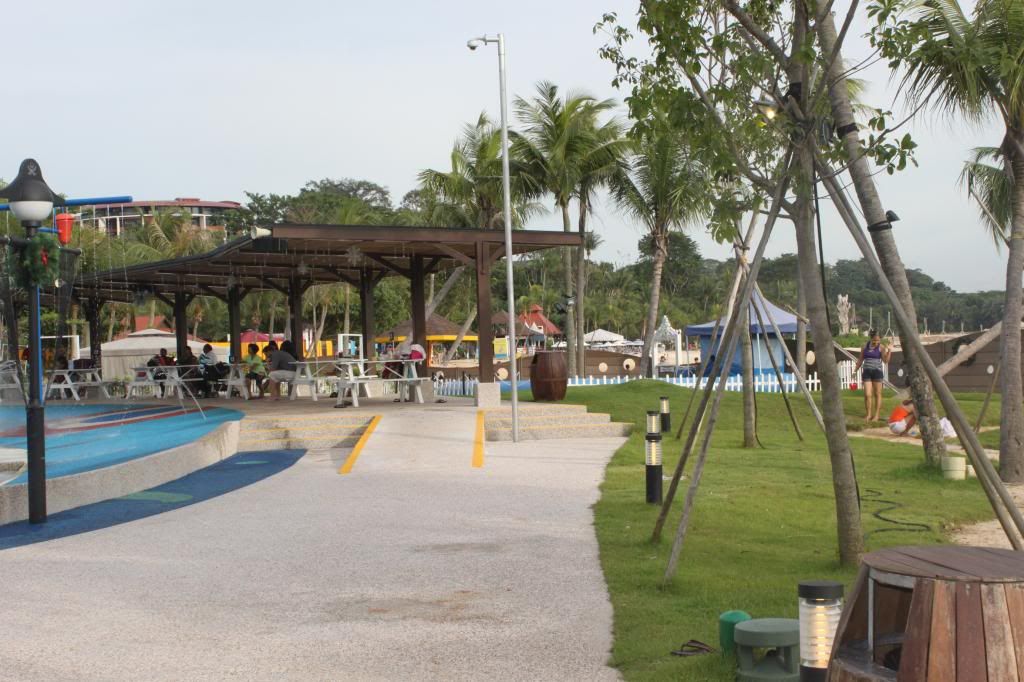 There are scheduled activities like storytelling, scavengers hunts, family games, and even a bird show. But my kids are more into the waterplay. So, we just enjoyed getting soaked ...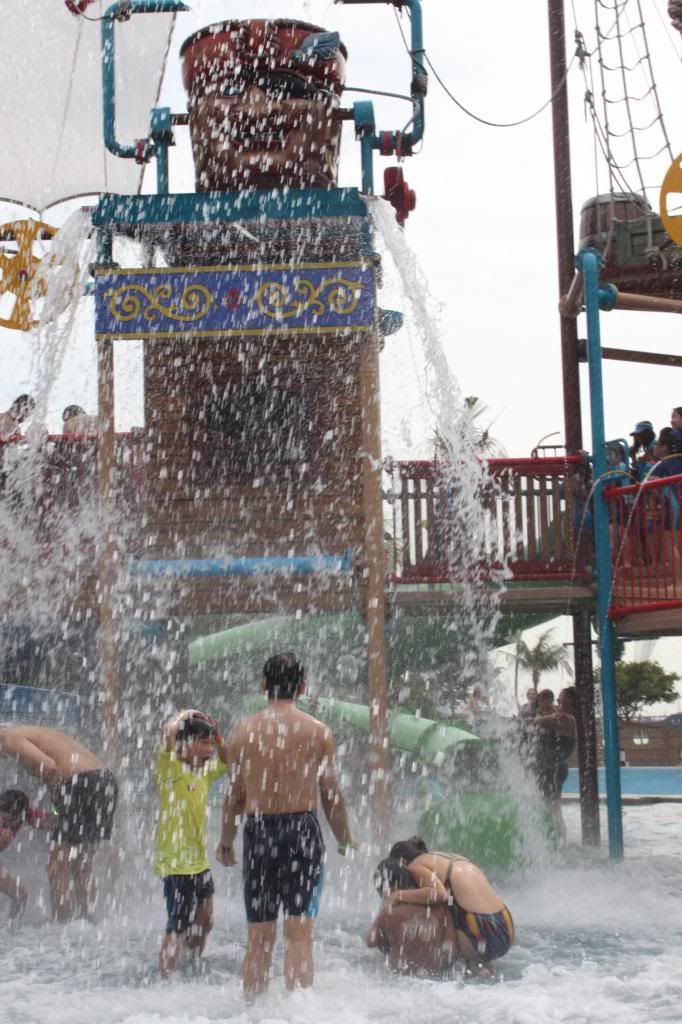 It's a fun place, but nothing monumental. :) But then, most of the things that bring the biggest and brightest smiles to our children, are really the simple ones, like splashing water, falling rain...... and a Mom that joins in the fun!!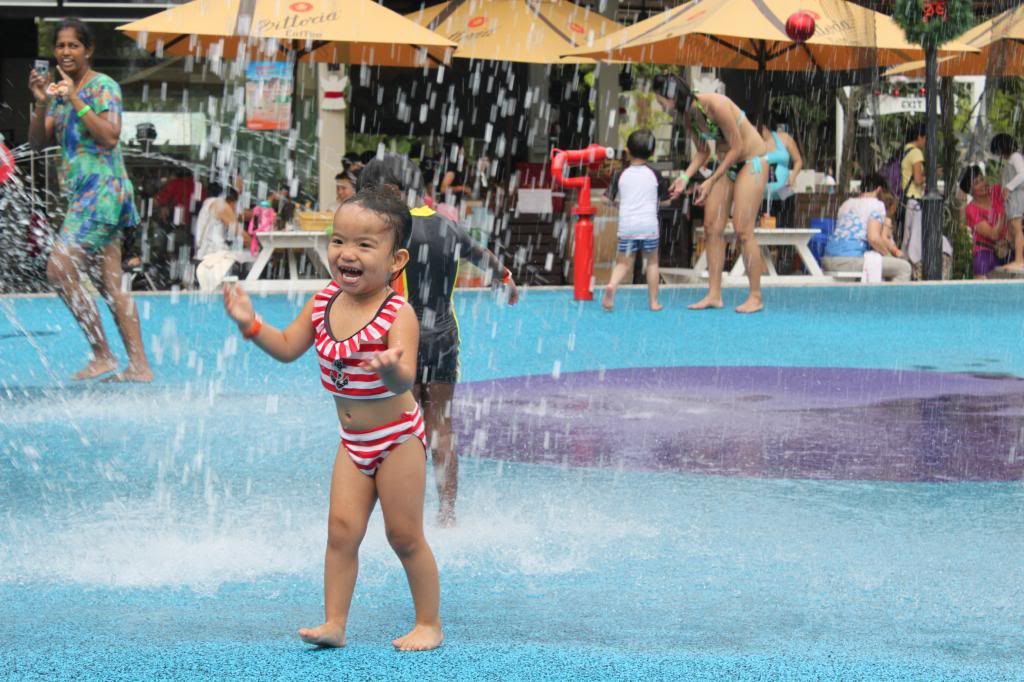 If you want to know more about The Port of Lost Wonder.
(Although, I think they are closed for January 2013 to improve their facilities. Will re-open on February 2013).
Click Here.
'til next adventure!
xoxo,
Ripemango