Chinese New Year is a major holiday here in Singapore. The holiday usually lasts for 4 days, but people usually take a leave from work for a week. They have family reunions, visit their hometowns, usually those from Malaysia, go back to their old villages or kampungs. Stores, markets and restaurants are usually closed for two days. Expats usually go home to their respective countries taking advantage of the long holiday.
This year we went to the River Hongbao. "Hongbao" refers to the red envelopes or packets with money given as gifts or tokens during the Chinese New Year. The River Hongbao is a big Fair. They feature huge, colorful lanterns, traditional food not usually served on normal days, and also showcases dances, songs, from dance troupes in Guangzhou, China and Taiwan. It runs only 9 days at The Float in Marina Bay Sands.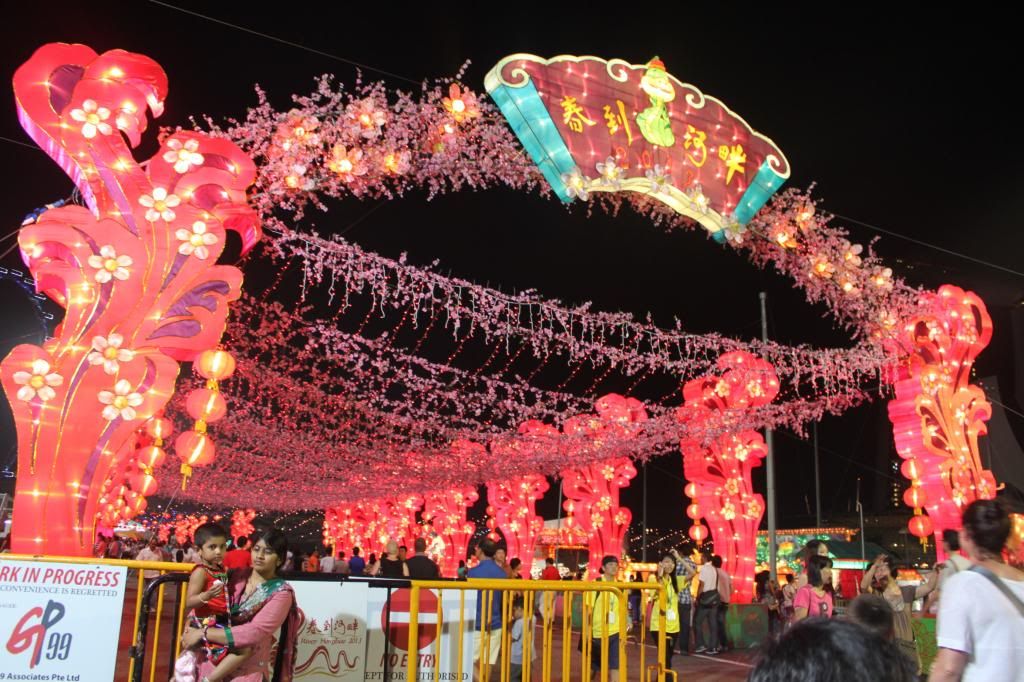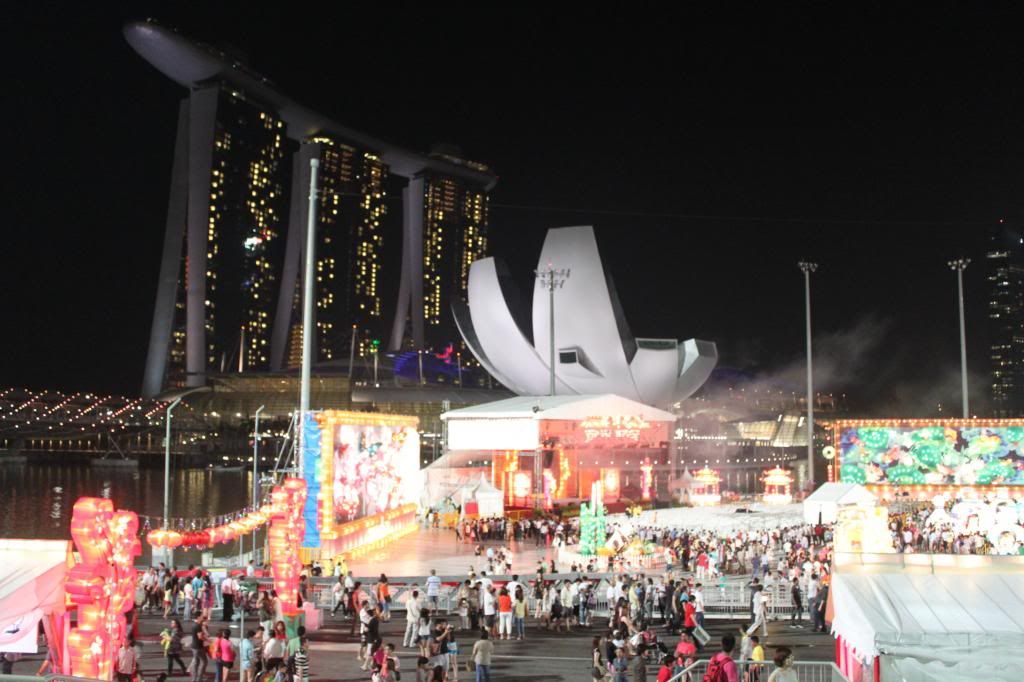 The Float is literally a floating stage along the river.
Here are some images that I took. I'm not so good with photography. I don't think I did justice to all the vibrant and beautiful works of arts.
Pineapples has always been a sign of luck. Though, I imagine the house of Squidward here.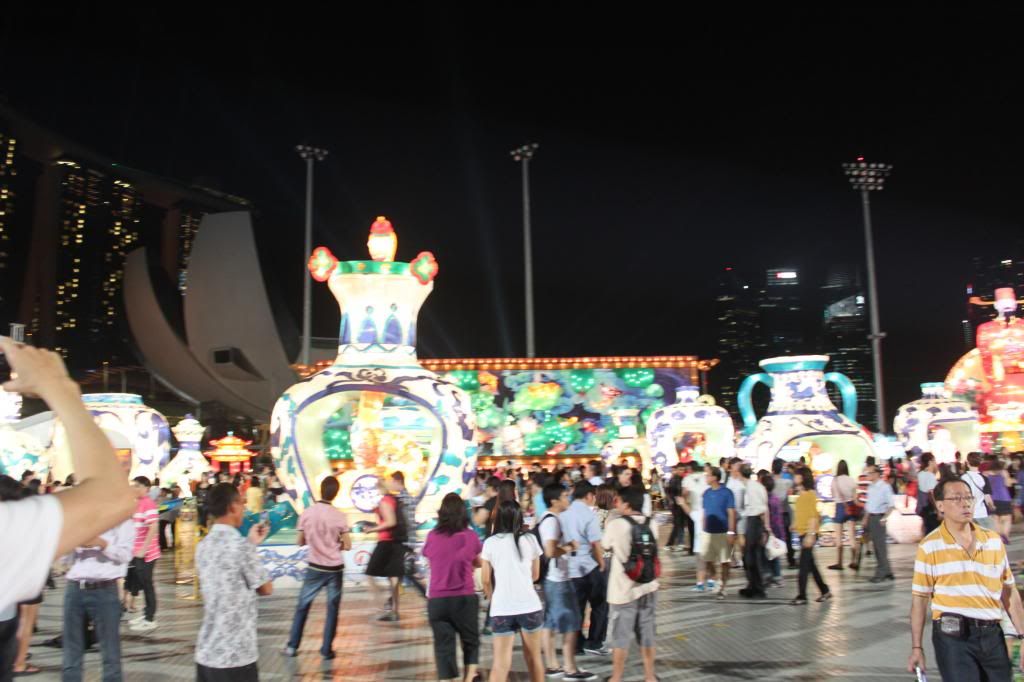 Here, they feature the different animals of the chinese zodiac inside huge jars.
It has been raining hard in the past few days, and I was amazed how sturdy the exhibits are. They're made of strong cloth and wires, I think. No expense spared.
My favorite fish lantern, floating on the river...
My daughter's favorite lantern, she calls it Kung Fu Panda and wife.
Most of the lanterns have moving "heads" while some have special effects like firecrackers popping. Beautiful haunting Chinese song pervades throughout the venue. It's really lovely. I can't capture them all.
Feng Huang, legendary Chinese bird similar to the western's Phoenix
Graceful cranes, very oriental-symbols, even the bridge is just part of the "effect" to lend ambiance to the cranes and fish lanterns.
The lantern of the God of Fortune is huge! It's 18 meters tall or the height of a 3storey building!
I missed taking photos of the food. I got busy tasting all those interesting traditional Chinese food. There is a section of carnival rides and games, where the boys won, as usual, a huge teddy bear for their little sister. There were fireworks displays as well. But we didn't stay up to wait, because the kids were too tired and sleepy.
The River Hongbao is on it's 27th year, and we're looking forward to see another one next Chinese New Year...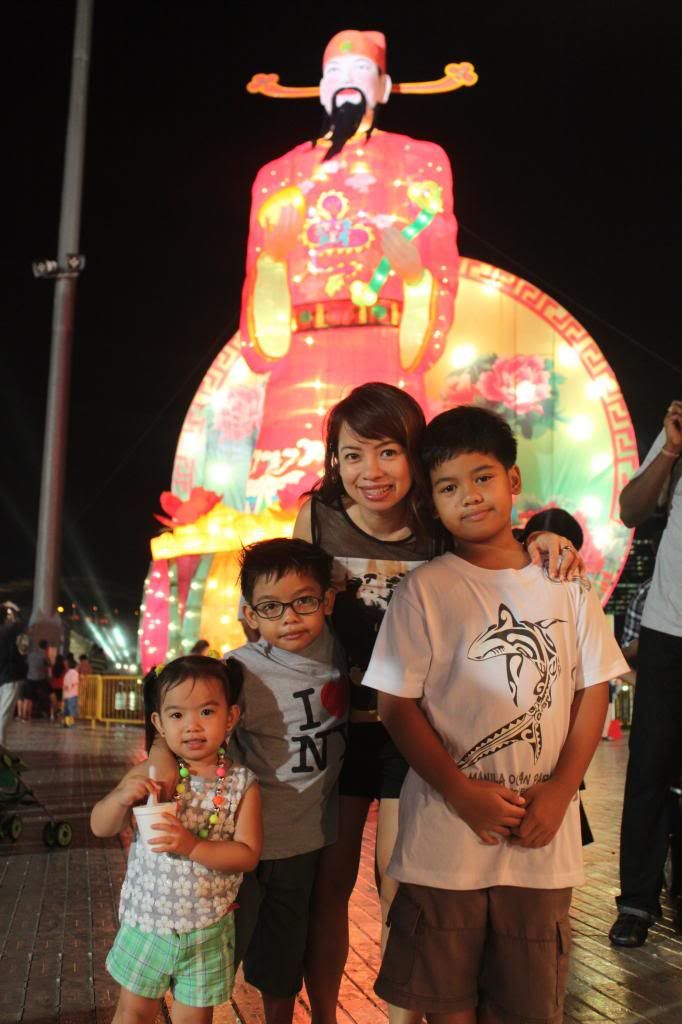 ripemango